Digital signatures for leading teams
With Hippoly you can sign all documents electronically, which saves time, money and the environment. Simply nice to both your wallet and the planet!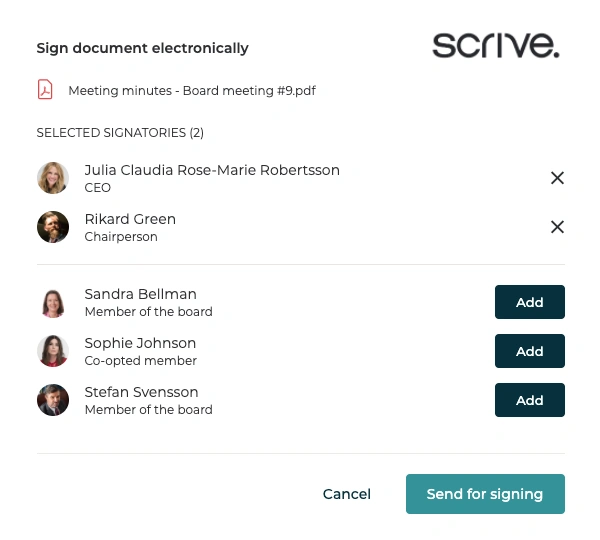 How eSigning works on Hippoly

Works on all devices
All PDF documents uploaded to Hippoly can be signed electronically from your mobile, computer or tablet.

Smooth and flexible signing
Choose who in the team that should sign the document and send. Signing is made with eID or SMS codes.

Security
Security and integrity is a top priority in everything we do. When you send, sign and archive documents on Hippoly all data is encrypted both at rest and in transit.

Keep track of the status
You have full control of who have signed and who you are waiting for. When the signing is completed, the document is replaced with the signed version.

Legal evidence
Documents signed in Hippoly comply with global contract law and are enforceable in court. Each document signed has a comprehensive evidence package with a detailed verification chain and a tamper-proof digital sealing.
Scrive – our partner in E-signing
Scrive was founded in 2010 and quickly became the market leader in the Nordic region delivering electronic signing solutions. Today, with customers in over 30 countries, Scrive is known as an innovator in workflow automation that requires electronic signing and electronic identity authentication.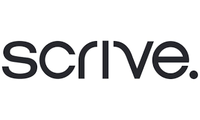 Scrive's solution for electronic signing of documents is integrated with Hippoly. It gives our users the opportunity to use one of the safest and most flexible solutions for e-signing in a cost-effective way.
Get started and sign your first document for free
Other features
Electronic Signing is one of many Hippoly features. Explore other areas of use.