Hippoly brings the Board together, wherever they are
All the tools you need in one place. You're up and running in minutes!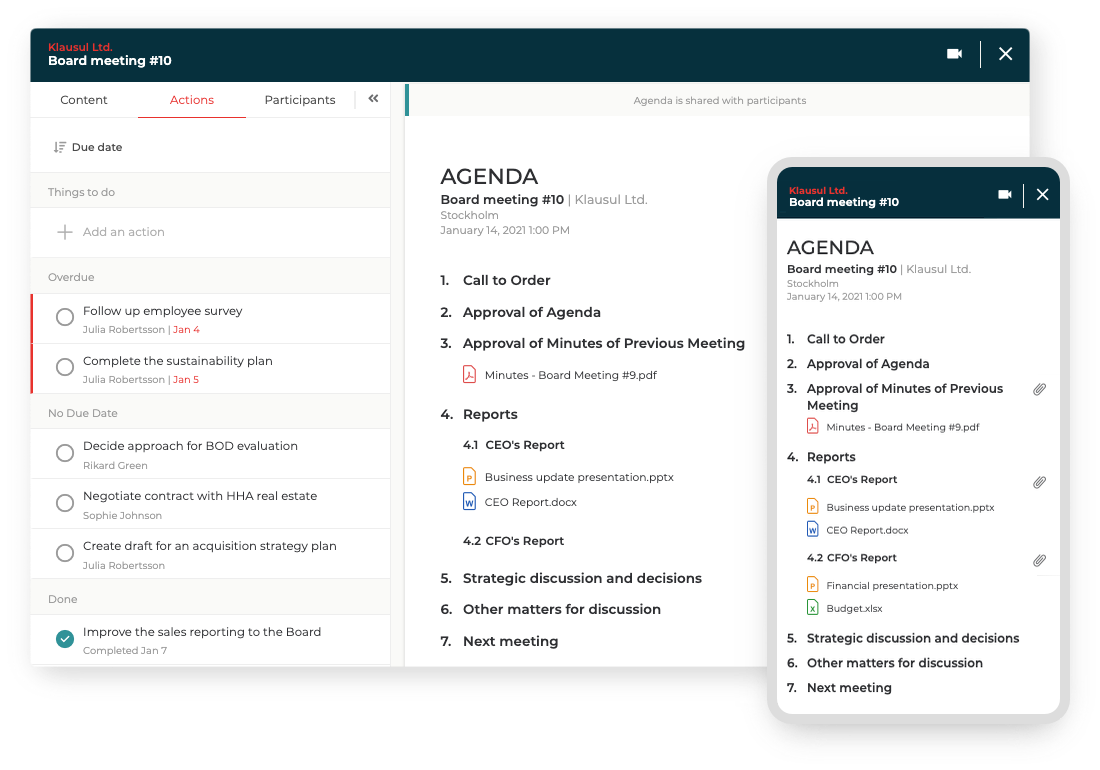 Everything you need for perfect meetings!
Run the meeting process digitally end-to-end. From planning and invitations, distribution of Board Packs to signed minutes.
Save time with productivity tools designed for remote collaboration
Make all types of files and documents available for the team in a secure and organized way. Sign electronically, keep track of what you have decided and what to do.
Keep the team up-to-date and communicate securely
Stop using email for your team conversations. Speed up communication with an easier, more organized and secure way to work.
Choose an easier way to work