Hippoly simplifies working life
for the Board, CEO and the management team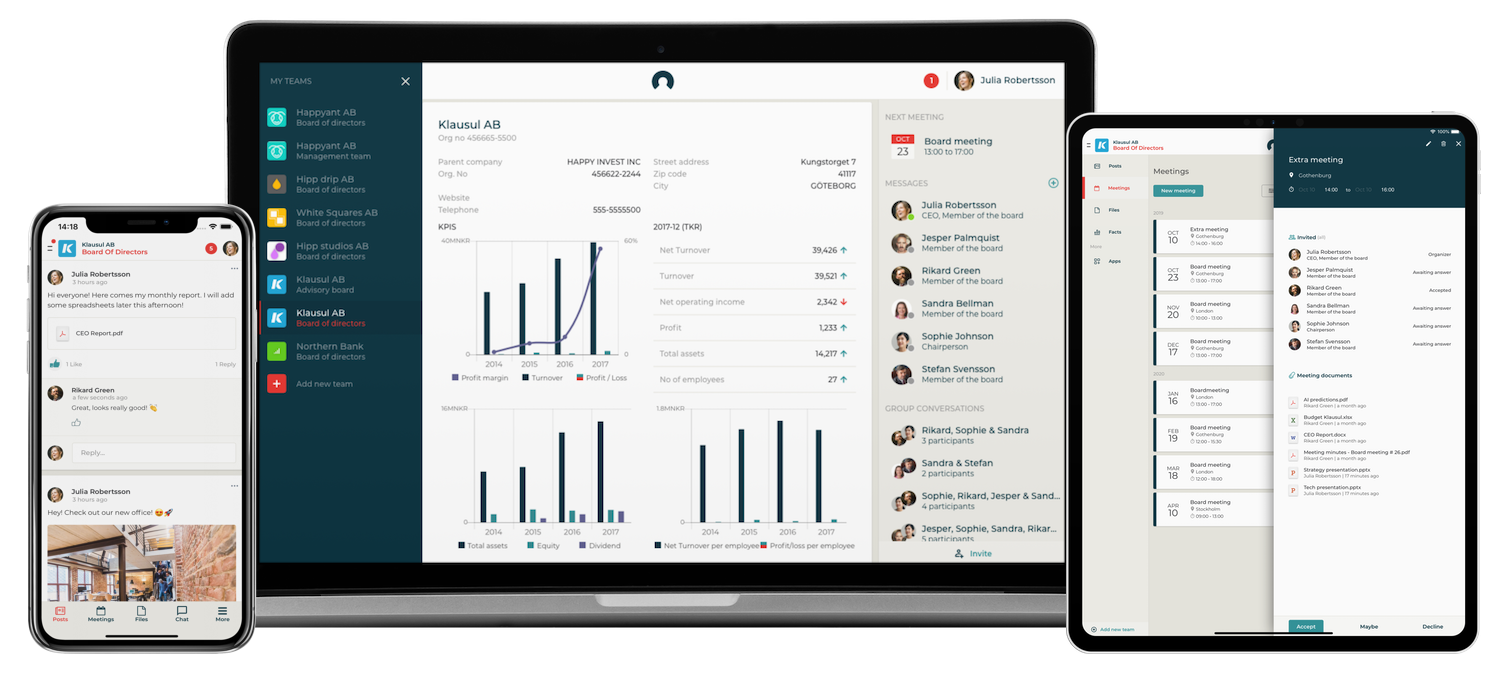 Hippoly is designed to save time and energy on boards, management teams and advisory boards. The service helps you communicate in a more secure and efficient way, keeping you updated and saving time by automating manual processes. Of course, you have access to all the features, whether you use Hippoly on your computer, mobile phone or tablet.
Meeting management
With Hippoly's effective meeting tool, the work of meeting planning and distribution of agendas and documents, becomes easy. Bookings are automatically sent to the participants' calendars and you have full control of their rsvp. If you change something or post new material, everyone is automatically noticed.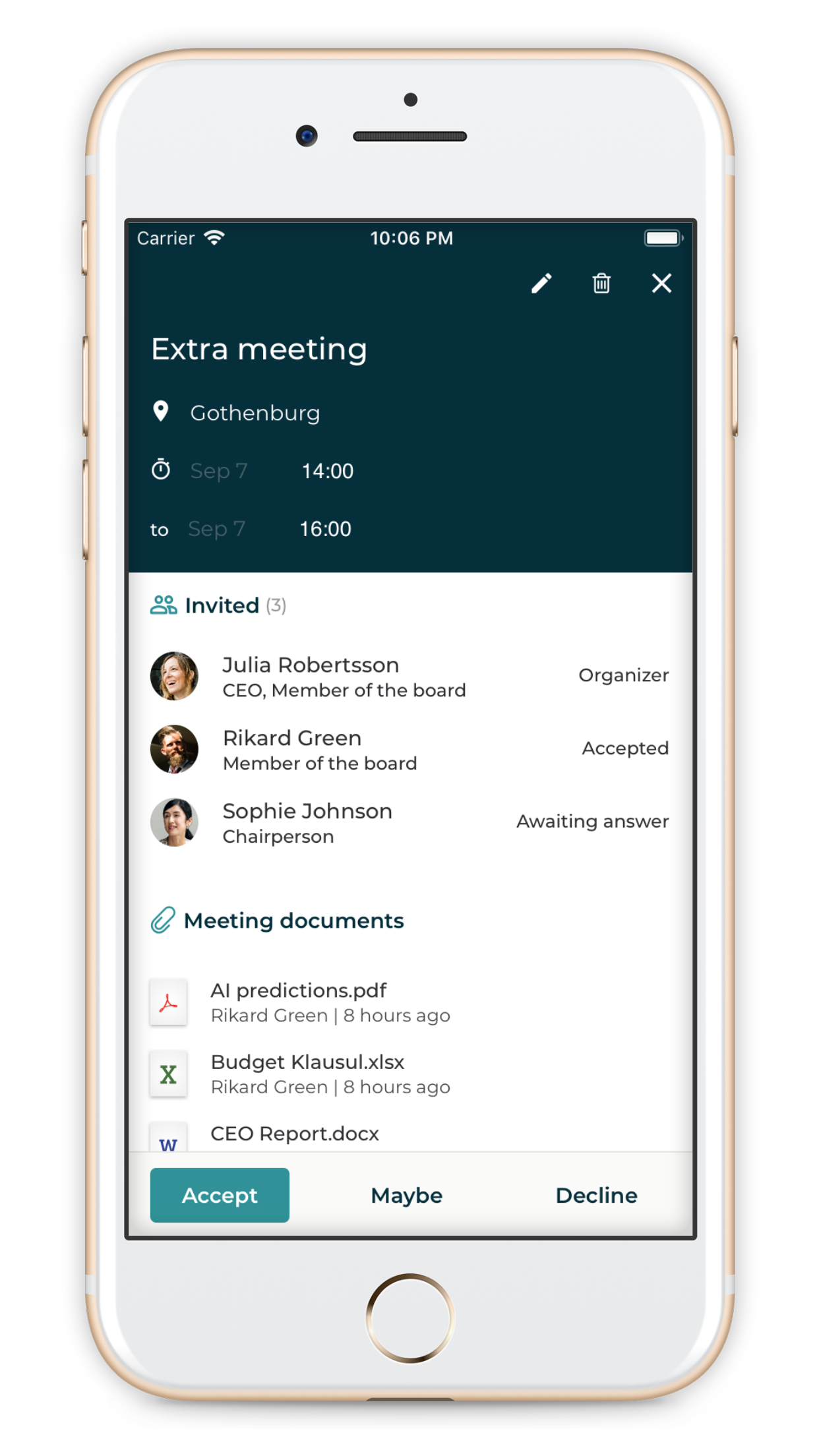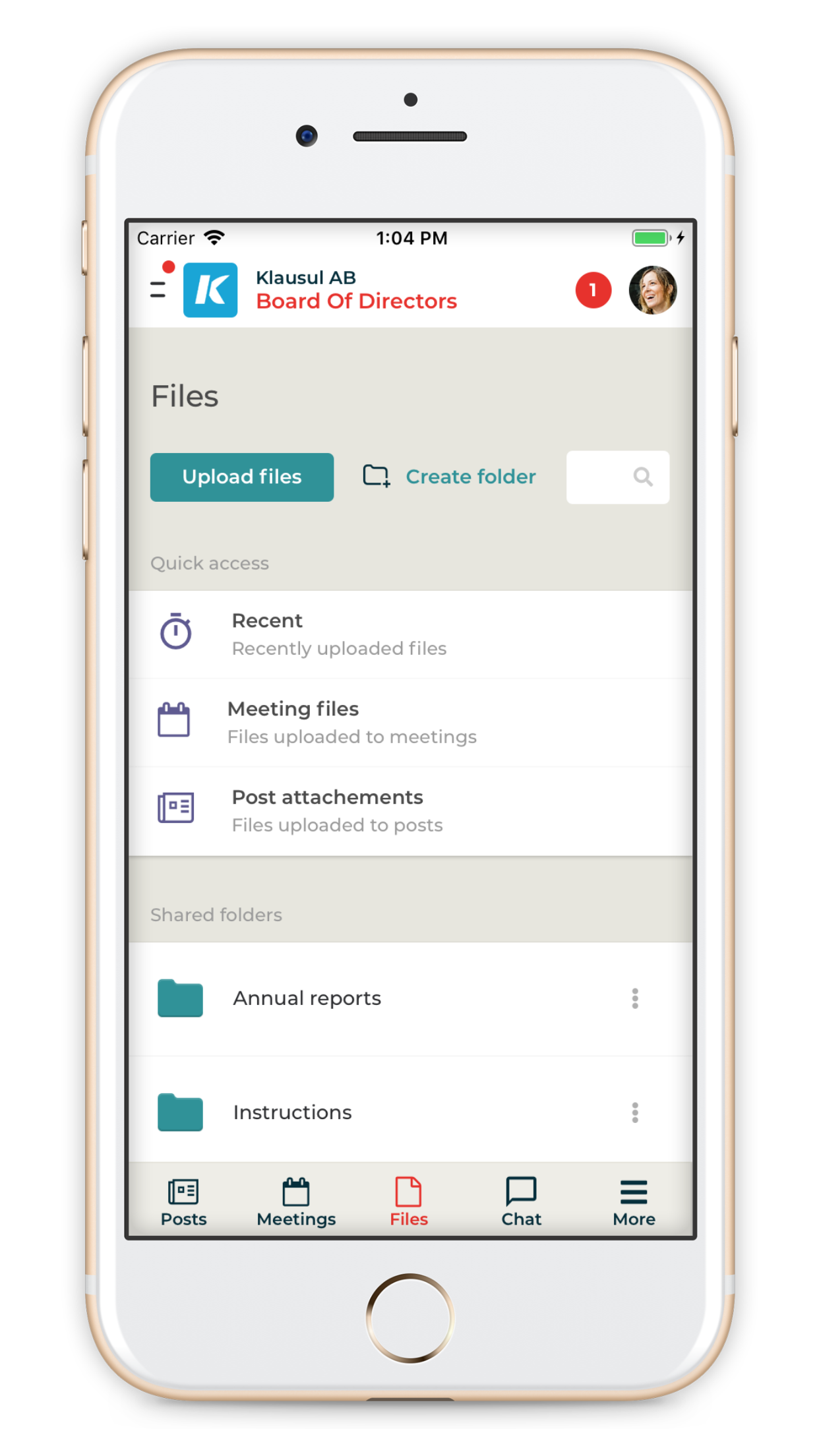 File and document management
Hippoly simplifies your work becoming a central and secure place to access and share files. Build your own folder structure or use one of our templates. Drag-and-drop files from your hard drive, dropbox directory, or other storage space. With Hippoly's viewing and downloading history, the team easily keeps track of who has read what.
Electronic signing
Save time and energy through Hippoly's built-in electronic signing features. All PDF documents that are uploaded to Hippoly, such as minutes, agreements and other company documents, can have legally binding signatures. The signing can be done regardless of whether you are sitting in front of the computer or are on the move and you have full control over who has signed or not.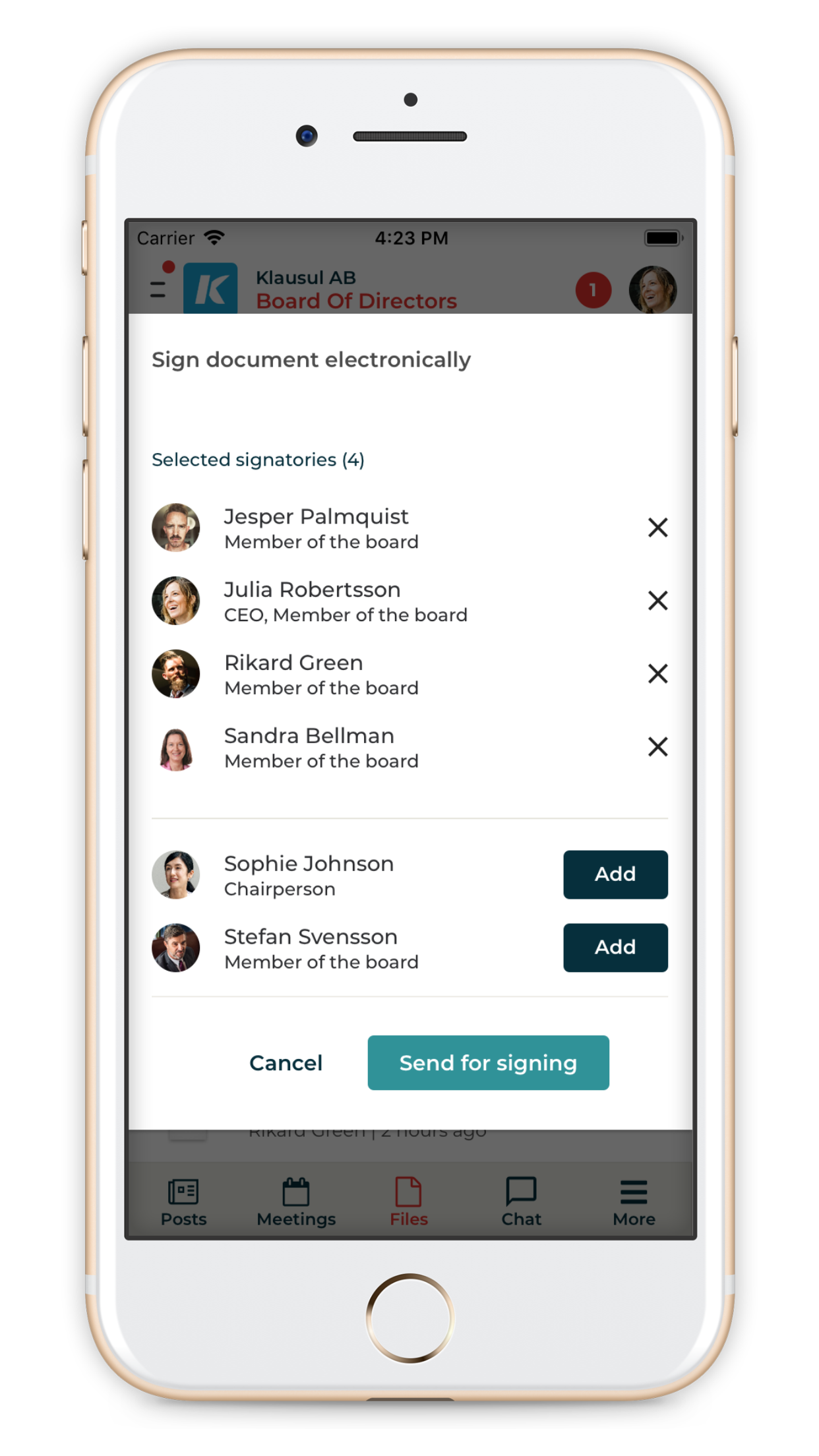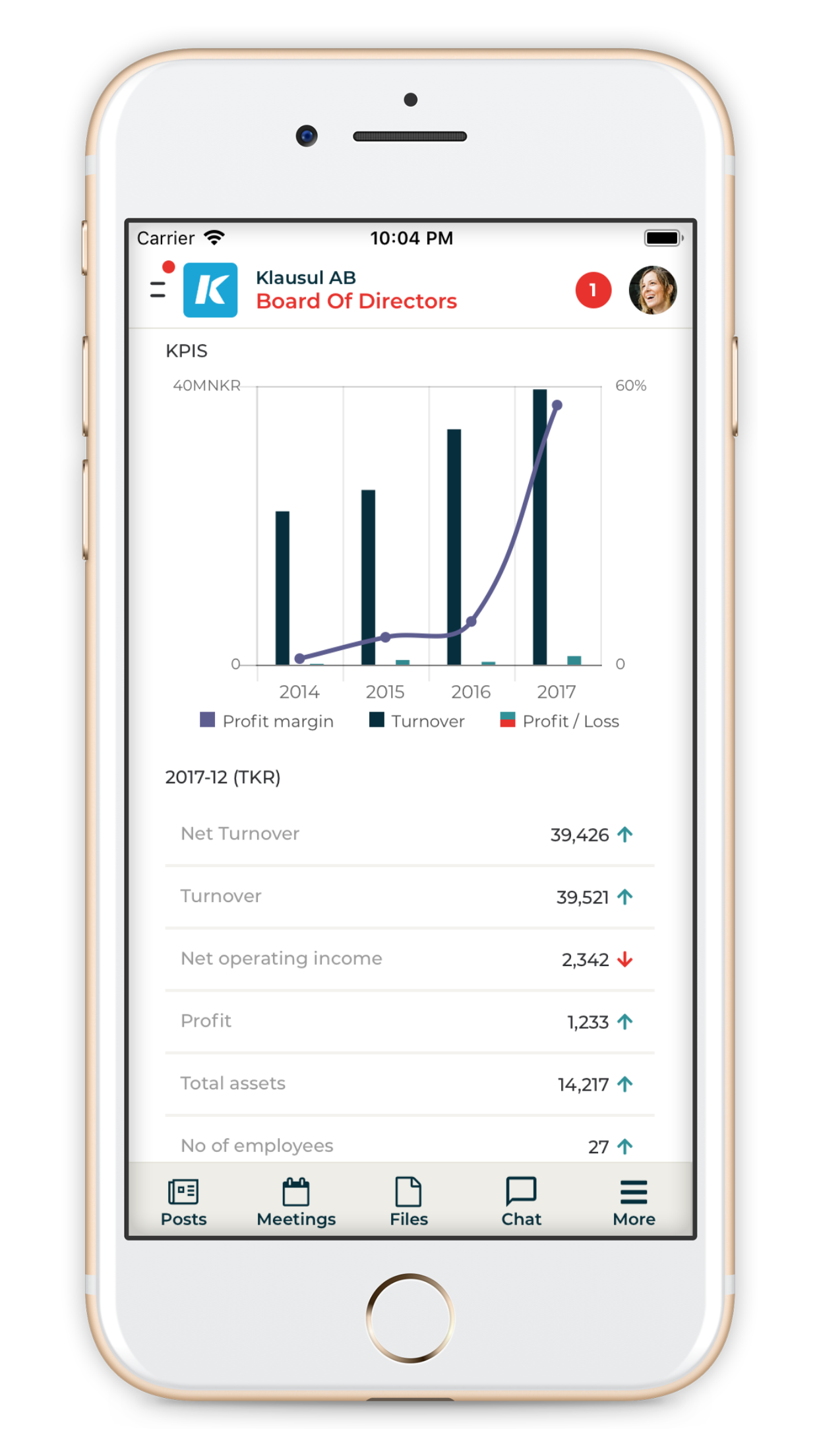 Business intelligence
In order to ensure that the team is up to date Hippoly is integrated with the Swedish Companies Registration Office, the Swedish Tax Agency, the Creditsafe, the Kronofogdemyndighet och Twitter. The service has full control over what corporate commitments you have, who is the CEO and who is on the board. Simply log in with BankID, activate the companies you want to work with and get started!
News feed and notifications
Always stay up-to-date with Hippoly's news feed features, automatic reminders and notifications, whether the information comes from your colleagues, government or media. You will be alerted to all changes, meeting invitations, file uploads both in app, via push notifications and by email.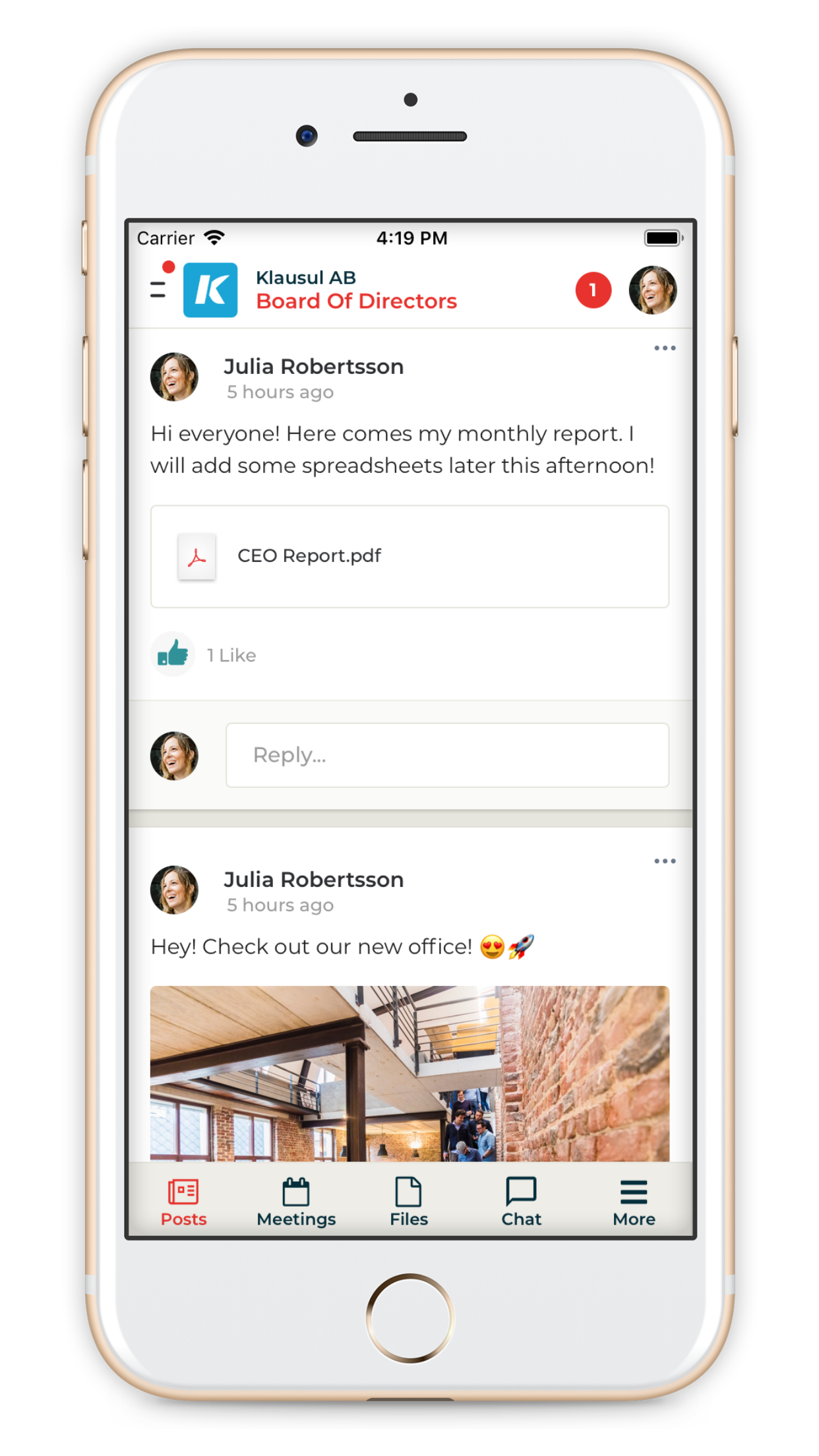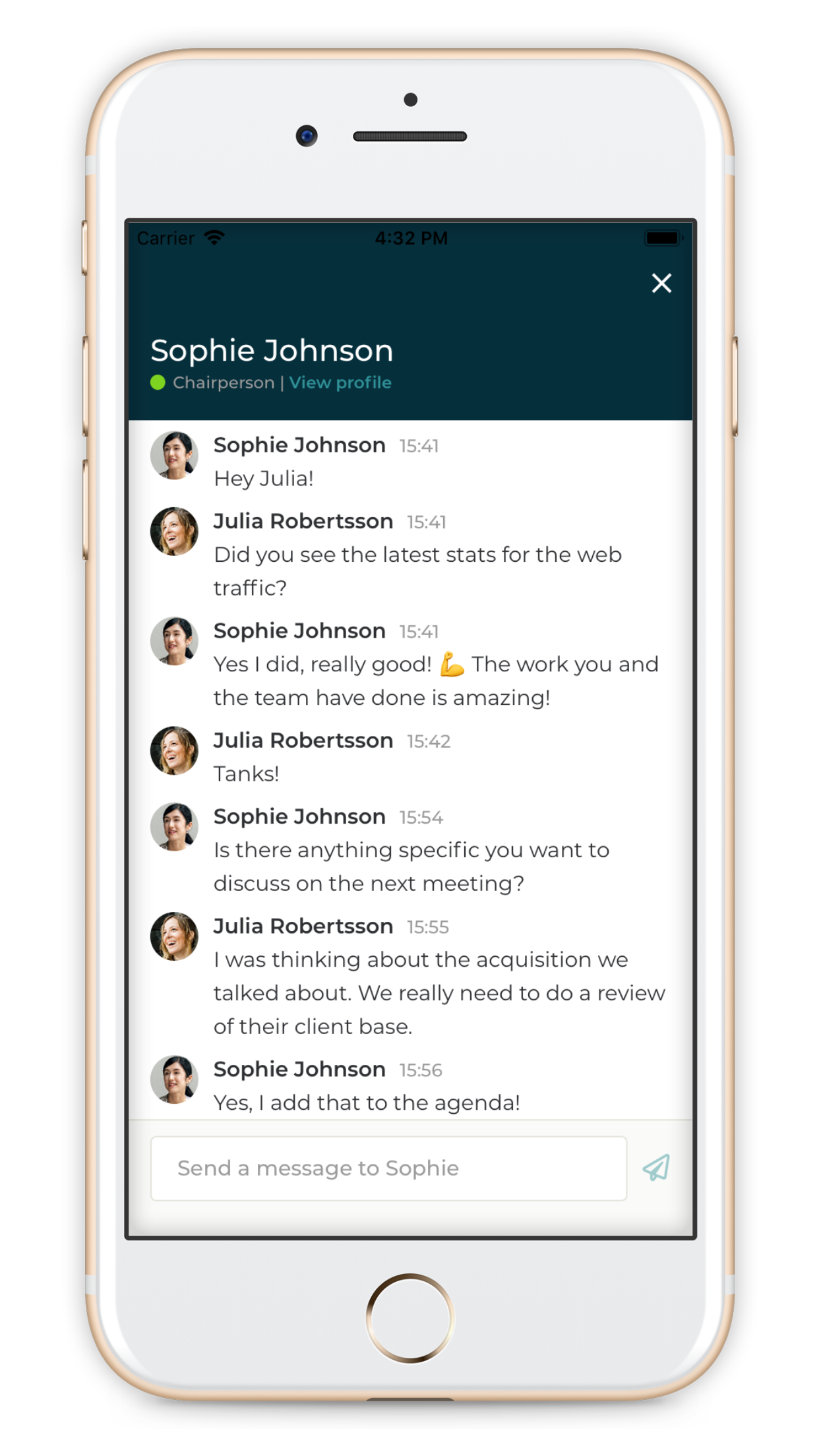 Secure communication
Manage ongoing communication with Hippoly's support for encrypted conversations. Spread ideas, discuss and share files with your team using the team posts and instant messaging features. You can chat with everyone, a selection of the team or a single person. Like and comment on posts and discussions.

Security
Hippoly's security system is rigorous. Each customer has their own database. All data is encrypted in transport and rest. All customers have unique encryption keys. All access to the service is via two-factor authentication.

Integrations
We love data, especially the ones that already exist. Therefore, Hippoly is integrated with information from authorities and media. We also integrate the service with complementary tools, e g for TFA and electronic signing.
Get started in minutes
We do our utmost to make it easy to get started with Hippoly. If you need help, want to give us feedback or have ideas for improvement, don't hesitate to contact us. We support you via chat, email and phone.